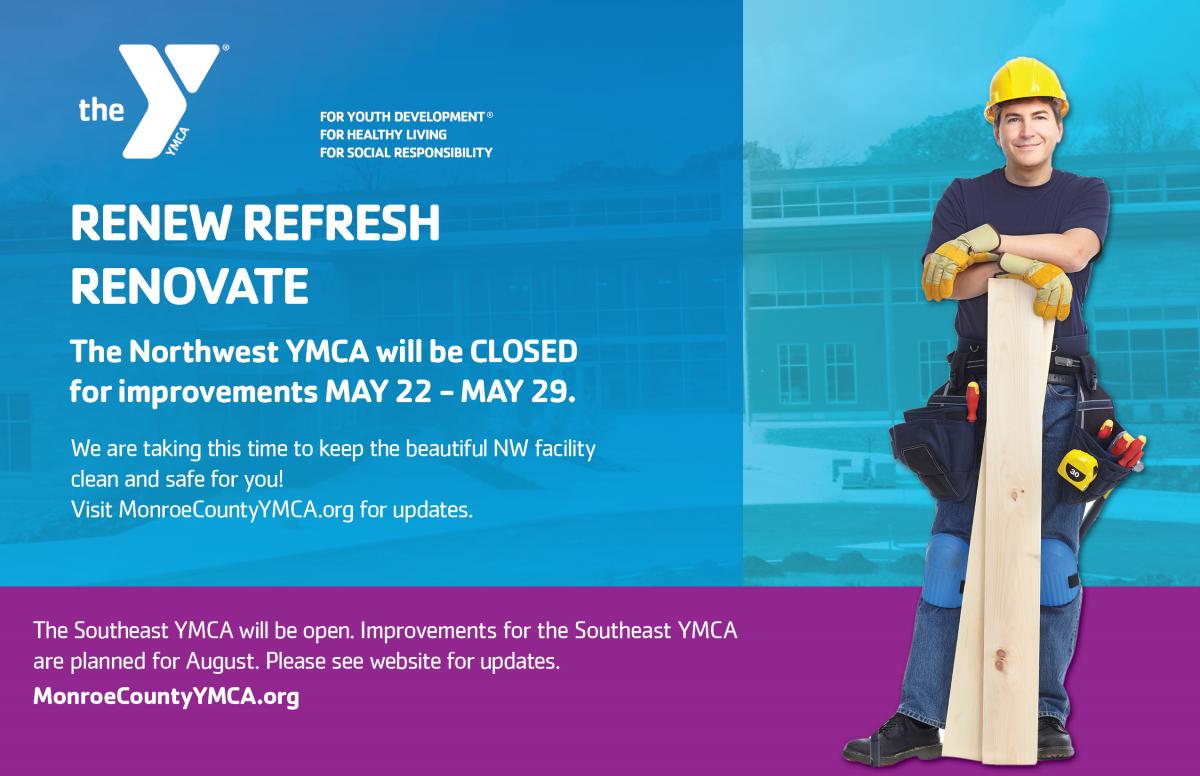 Northwest YMCA Improvements:
Pool Maintenance

The Pool will close on Saturday, May 20th at Noon to allow ample time for cleaning, repairs, and refilling the pool.

Replace lights over the pool deck

Drain the pool, re-grout and deep clean

Repair cracks in the floor from settling

Refinish hardwood floor

Facility cleaning & maintenance throughout the building

---
The NW Y will reopen on Tuesday, May 30th.
The Southeast YMCA will remain fully accessible!
More details coming soon about August SE Y improvements.
We appreciate your patience.
Thank you for being part of our cause!