Annual YMCA Gala for a Cause
Join us as we "Celebrate the Spark" and share what sparked your interest in making a difference in our Monroe County community through the Y for All Scholarship Fund.

The fun-filled night will feature live entertainment and music, live and silent auctions, free drinks, and a gourmet dinner by One World Catering.

All proceeds from the event will benefit the Y for All Scholarship Fund, our annual fundraising campaign, which ensures the YMCA's facilities and services remain accessible to everyone regardless of age, income, or background.
NEW LOCATION: Woolery Mill
Date: August 17, 2019
Time: 6:30-10:30 pm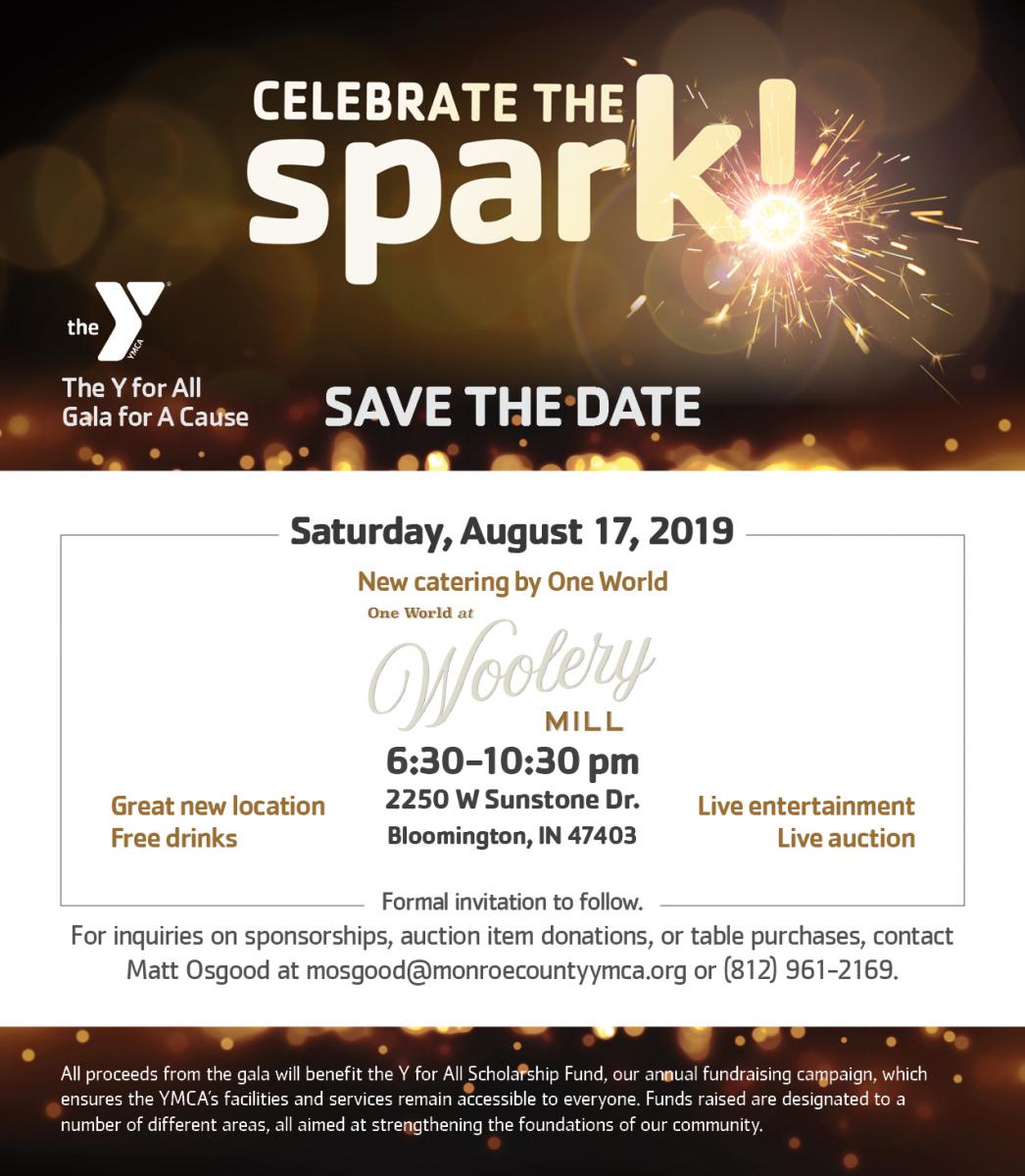 If you'd like to purchase a single ticket, a table, or become a sponsor, please utilize the buttons below.
Tickets:
Single Tickets Table Purchase
Sponsorships:
Supporting Sponsor Bronze Sponsor Silver Sponsor
Gold Sponsor Platinum Sponsor
You can also contact Samantha King at (812) 961-2194 to purchase individual tickets or a table, or to learn more about becoming a sponsor.
Saturday, August 17, 2019 - 6:30pm