Center for Children and Families
Northwest YMCA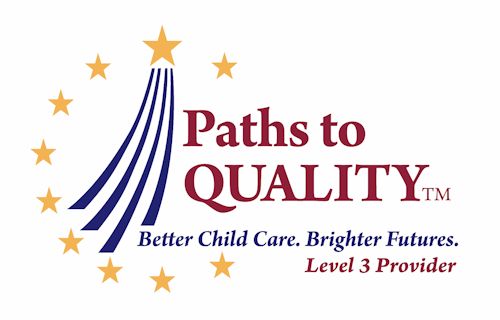 The Center for Children and Families provides a sound early childhood program for children 6 weeks through 5 years (prekindergarten). The Center's curriculum for infants, toddlers and preschoolers focuses on developing the whole child, through hands-on, investigative projects that encourage children to use all of their senses and help to develop their critical thinking skills, getting them ready for school.
Looking for a half-day program? Check out our Preschool classes at the SE YMCA!
Active Exploration
At the Y, we offer children room to explore high quality materials, and time to enjoy interesting, educational experiences while developing new skills with the help of caring teachers. We follow a project-based curriculum which allows children to use all of their senses and develop the important critical thinking skills needed to excel in school.
Building Relationships
We know that children and families are most successful when they have a strong relationship with the classroom teacher. At the Y, Continuity of Care is our goal - keeping your child with the same group of teachers for their infant/toddler experience. Our teaching staff all have specialized training in early childhood education as well as ongoing training each year, ensuring that your child has the best experience possible.
Move, Grow, Thrive
Physical activity supports a child's development in all areas and sets up healthy habits for life. Children enrolled in the YCCF are offered a minimum of 60 minutes of physical activity daily, including swimming lessons in our state-of-the-art pool!
Healthy Building Blocks
Your tuition at the Center for Children and Families includes one snack, breakfast and lunch daily. All of our food will be prepared by our full-time cook in our own kitchen. We will focus on fresh fruits and vegetables, lean proteins and whole grain foods for your child that will support your child's healthy growth and development. Children who eat well, learn well and thrive.
Family Connections:
YCCF Blog

Contact
YCCF Office: (812) 961-2377

Jen Smallwood, YCCF Director:
jsmallwood@MonroeCountyYMCA.org
(812) 961-2379
Kris Rundell, YCCF Assistant Director:
krundell@MonroeCountyYMCA.org
(812) 961-2378

Fax Number: 1-888-752-5534