Tai Chi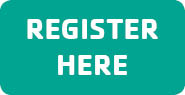 Philosophy of Tai Chi
Tai Chi is a series of slow, flowing movements practiced by people of all ages to improve strength, agility, and balance, while calming and focusing the mind. The lack of impact makes it an excellent exercise for those with arthritis.
Benefits of Tai Chi
Tai Chi is a low-impact, low-stress exercise that has been proven to improve the lives of individuals suffering from many medical conditions, including arthritis, breast cancer, heart disease, hypertension, Parkinson's disease, sleep problems, stroke, and more. Without straining the body as much as other forms of exercise, Tai Chi still contains all the key components of fitness: muscle strength, flexibility, balance, and some aerobic conditioning.
Looking for a Group Ex class description? Please refer to our Group Ex schedule here or visit our app!