Facility/Room Rental Process

Need a meeting room? Having a family reunion or baby shower? Planning an employee picnic or after-hours event? We're happy to rent space at the Y!
Members/non-profit organizations: $40 for 1-2 hours

Non-members/for-profit organizations: $60 for 1-2 hours

Outdoor Shelters: $40/$60

Food Events: $100 for 1-2 hours

After-hours rental: $250 plus $15/hour per Wellness Coach, Supervisor, and Lifeguard
---
Each Community Room at the Northwest Y accommodates 25 people. Payment is due 72 hours in advance of rental date. Please provide a Certificate of Insurance and/or sign back of your rental agreement.
Ready to rent? Call Kevin Thompson at (812) 961-2181 or email info@monroecountyymca.org.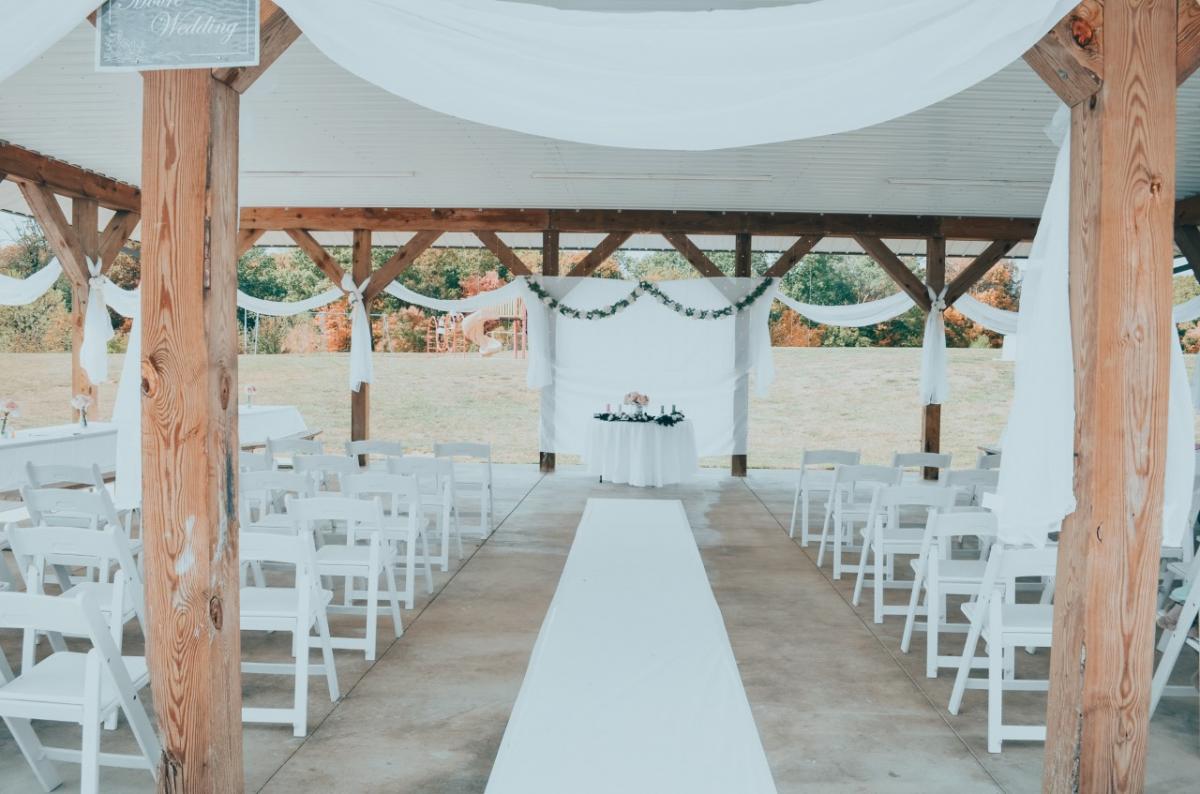 Wedding held in our Northwest Y shelter house in October 2020.