Heritage Club
Give to the Future

A healthy YMCA capable of making a significant impact in the community is a gift we have received from past generations, and it's our responsibility and honor to pass this gift along to future generations. In a world in which so much changes so quickly, the YMCA movement last. It is stable, values-based, professionally managed, in touch with current issues, and poised to meet the changing conditions and needs of the future. Many friends of the YMCA choose to help extend the Y's influence beyond their own lifetimes by making gifts to the Y's permanent endowment fund. You can direct such gifts to support the overall work of the YMCA or designate them to support a specific program area.
The Heritage Club
This is a group of individuals, couples, and families who have made an outright or planned gift to the YMCA's endowment fund in one of the following ways:
Making an outright gift of $10,000 or more in the form of cash, securities, property, or other marketable assets to the YMCA's endowment fund;

Making a pledge of $10,000 or more over ten years to the YMCA's endowment fund;

Naming the YMCA's endowment fund as full or partial beneficiary of a bequest in a will or living trust;

Naming the YMCA's endowment fund as full or partial beneficiary of an annuity or donor-advised fund;

Creating a charitable remainder trust, or life estate gift to benefit the YMCA's endowment fund; or

Naming the YMCA's endowment fund as primary or secondary beneficiary of a new or existing life insurance policy or retirement plan.
Encouraging Philanthropy
In recognition of the singular role that charitable organizations such as the YMCA play in meeting important needs in our society, the nation's tax laws provide incentives that encourage philanthropy.
Depending on the type of gift and specific arrangements, donors to the YMCA endowment fund can expect some or all of these benefits:
Income tax savings through a tax deduction for the value of the charitable gift

Avoidance of capital gains tax by contributing certain kind of property that increase in value over time

Income for the lifetime of a donor and/or other beneficiaries

Elimination of federal estate tax on the value of a gift passed to the YMCA upon the donor's death

Reduced estate settlement costs



---
Thoughts from a Donor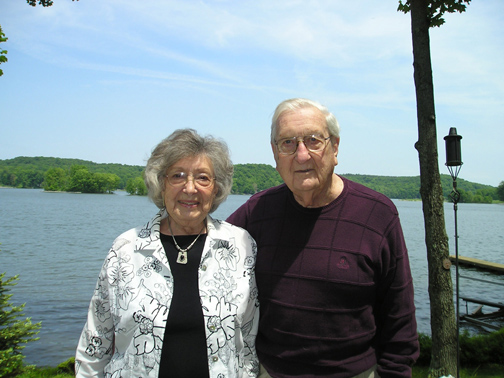 "My wife and I decided we would like to participate in the continuation of the YMCA Cardiac Rehab program by setting up our endowment fund. I would like to see that program continue well into the future and be available for everyone who needs it."
Jules and June Sonneborn