ENERGIZE at Home with the Y
ENERGIZE is a YMCA program that aims to teach Monroe County fourth graders about the importance of physical exercise and healthy eating. While the program normally takes place in the classroom, we're bringing it home to you for the time being! Below, you'll find various interactive lessons put together by our Community Outreach Coordinator, Ashley Lowers, for your kids to do while at home. We hope they'll have fun and implement some new health habits in your household!
ENERGIZE Lessons
Click on a slide to access the activity!
Lesson 1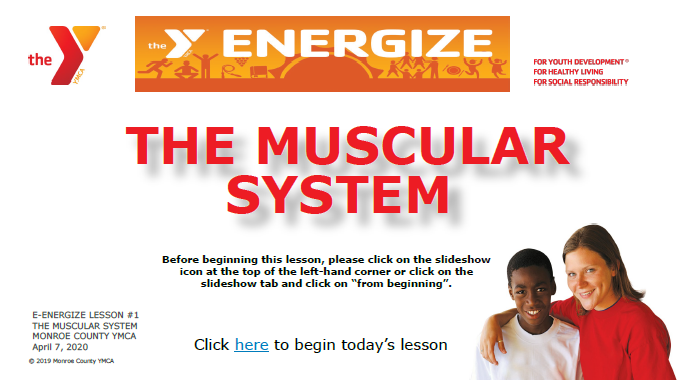 ---
Lesson 2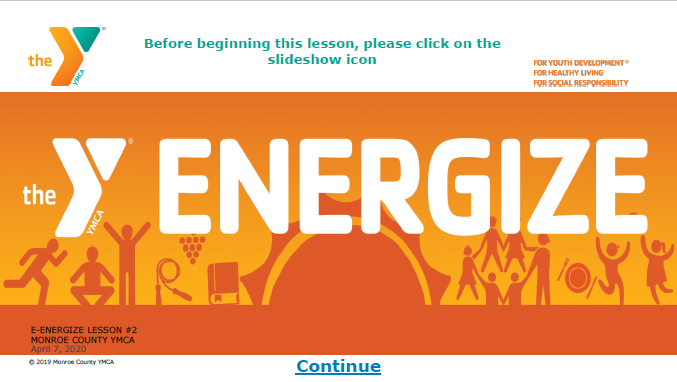 ---
Lesson 3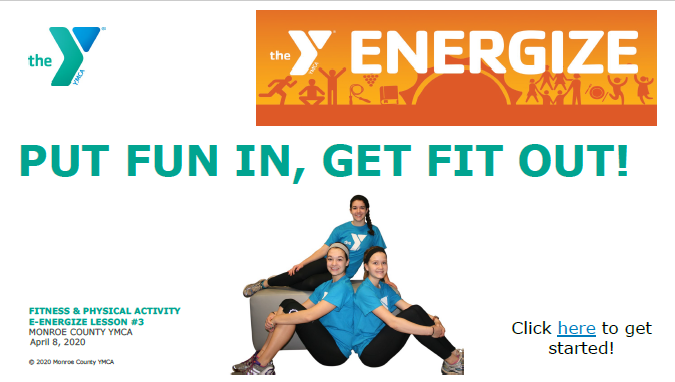 Create Your Own Game Worksheet
---
Lesson 4