Pilates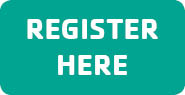 Philosophy of Pilates
Based on yoga and classical dance, this mind/body practice emphasizes lengthening and strengthening the whole body. Special attention is given to postural enhancement, core strength and stability, and breathwork. Pilates techniques are low impact and are accessible to all people, from beginners to those with injuries and athletes to dancers.
Benefits of Pilates
Pilates helps train your body to be more aware and healthy. From posture to coordination, the lessons learned in Pilates will carry with you throughout your day, so you are more aware of your body and how to keep it healthy. In our Pilates classes, you will build your core, strengthen muscles throughout your body, and focus on balance and posture for overall health.
Looking for a Group Ex class description? Please refer to our Group Ex schedule here or visit our app!