Aquatic Fitness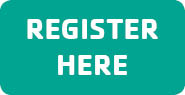 What is Aquatic Fitness?
In Adult Aquatics classes (Water Group Ex), you'll follow a trained instructor's exercises alongside other participants in the pool. These classes are open to participants ages 12 and older.
Benefits of Water Exercise
Adults who maintain at least two-and-a-half hours of aerobic activity each week can decrease the risk of chronic illness, which leads to improved health for people with diabetes, heart disease, arthritis, and many other life-changing illnesses.
According to the CDC, people enjoy water-based exercise more than land-based exercise. Water also facilitates less strain on your joints, so you can exercise in the water longer than on land. Water exercise has been found to positively impact mood and decrease symptoms of anxiety and depression.
---
At the Monroe County Y, we offer Aquatic Group Ex classes that are Included in Membership and Specialty classes. Looking for a Group Ex class description? Please refer to our Group Ex schedule here or visit our app!