Specialty Group Ex Classes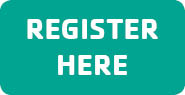 We offer a multitude of Specialty Group Ex Classes, including Rowing, TRX, Total Body Strength, Kettlebell Pump, and many, many more. There's something for everyone to enjoy!
Specialty group exercise classes have benefits that could change the way you workout:
Motivation, accountability, and support

​Having the support and camaraderie of your fellow small group trainees can be the motivation you need to show up and do your best.

Variety of exercise

​​Small group fitness familiarizes you with a variety of exercises and equipment to keep your muscles engaged.

Personal attention

​The small number of participants enables the instructor to make form suggestions, monitor progress, and offer encouragement.

Setting and reaching goals

​The small group instructor will help you set realistic and attainable goals and coach you to success.
Registration for paid Group Ex classes is monthly, so please register early to ensure your spot is reserved and you don't miss any classes! Looking for a Group Ex class description? Please refer to our Group Ex schedule here or visit our app!