Donor Banner Program
Our Monroe County Y Donor Banner program recognizes those individuals, businesses, and organizations who have supported Y membership and programs by making annual contributions of $5,000 or more to our Y for All Scholarship Fund.
Your support makes it possible for families and individuals—regardless of their age, background, or income—to participate in the programs and services we offer at the Y. Programs include Summer Camp, Youth Sports, and Cardiac Rehab, Swim Lessons, and more. Each program positively impacts our members' overall health, instilling our four core values: caring, honesty, respect and responsibility.
What can be achieved with a Partner or Founder donation?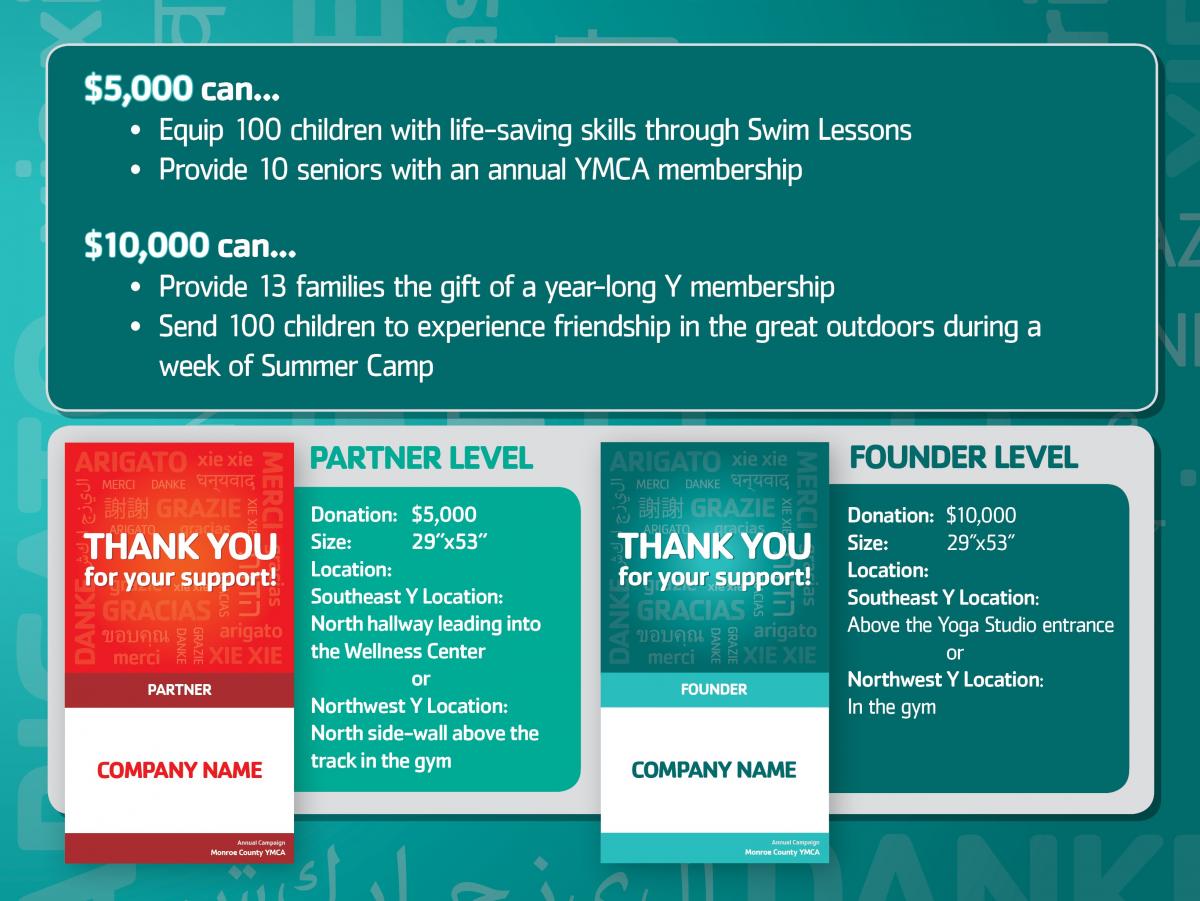 To learn more about the program, please contact Matt Osgood, Development Director, at (812) 961-2169.